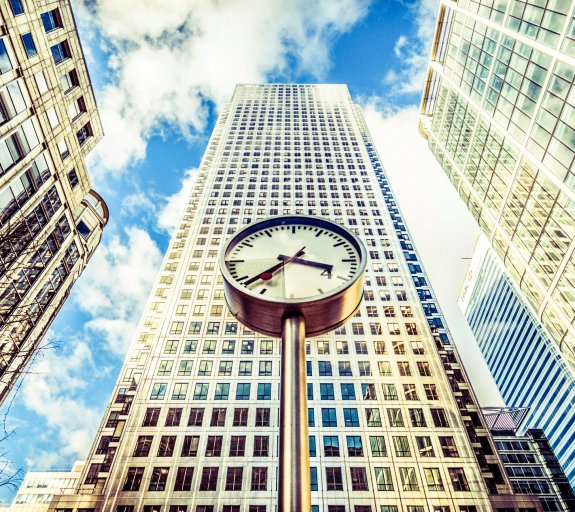 Take Two: US Q1 GDP growth gets sharp upward revision; Europe inflation falls
03 July 2023 (3 min read)
---
What do you need to know?
US first quarter (Q1) GDP growth was sharply revised up to an annual rate of 2.0% from the 1.3% first estimated, but was still lower than Q4's 2.6%. The surprise uptick was partly driven by the strongest rise in household spending for nearly two years as well as upward revisions to export growth. A key consumer confidence measure also rose to its highest since January 2022. Signs of economic resilience may give the Federal Reserve (Fed) more bandwidth to tackle inflation. Fed Chair Jerome Powell said that "a strong majority" of the bank's rate-setting committee expect at least two more interest rate hikes this year.
Around the world
Inflation in the Eurozone fell more than expected to 5.5% in June, from 6.1% in May, helped by lower energy prices, and core inflation rose to 5.4% from 5.3% - less than had been expected. European Central Bank President Christine Lagarde suggested the bank "cannot declare victory yet" in its battle against inflation, hinting at another rate hike in July. She also urged businesses to absorb rising labour costs or risk undermining efforts to keep price rises in check. The International Monetary Fund suggested close to half the increase in European inflation over the last two years was attributable to rising corporate profits, as price rises outpaced increased energy costs.
Figure in focus: 4.1 million
Some 4.1 million hectares of tropical primary forest was lost last year, 10% more than in 2021 and comparable to the loss of 11 football fields of forest per minute, according to the University of Maryland. This resulted in 2.7 gigatonnes of carbon dioxide emissions, equivalent to India's annual fossil fuel emissions, and came despite world leaders' commitments at COP26 to halt and reverse deforestation by 2030. Brazil saw the largest forest loss by area in 2022, though new President Luiz Inácio Lula da Silva has pledged to end deforestation in the Amazon by 2030.
Words of wisdom
Annual Meeting of the New Champions: Known as the Summer Davos, the World Economic Forum event brought together more than 1,500 leaders from business, government and other organisations to discuss global challenges. Entrepreneurship was the theme of last week's 14th Annual Meeting in China, while sessions also covered global debt, sustainability, artificial intelligence and China's digital economy. China's Premier Li Qiang told the event the country was on track to achieve its annual growth target of around 5% and promised further measures to support growth. Meanwhile ratings agency S&P Global cut its 2023 growth forecast for China to 5.2% from 5.5% previously.
What's coming up
On Tuesday the Reserve Bank of Australia meets to decide on monetary policy. At its June meeting, it unexpectedly hiked its cash rate by 25 basis points to 4.1%, with further increases potentially on the way. Minutes from the latest Fed meeting, where interest rates were kept on hold, are published on Wednesday. On the same day a wave of composite Purchasing Managers' Indices (PMIs) are also issued, with updates for June from Japan, China, India, the Eurozone, the UK and Australia expected. The US follows with its own PMI data on Thursday while on Friday the world's largest economy issues its job numbers for June.